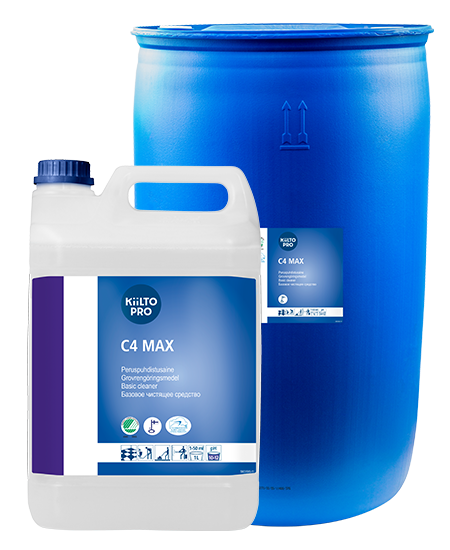 Kiilto C4 Max
Strongly alkaline universal cleaning agent especially for the removal of oily and greasy dirt from alkaline tolerant surfaces. Suitable for industrial cleaning, food industry etc. Unscented multi-purpose cleaning agent. Solution pH varies according to dosage. Suitable for pressure washers, foaming units and scrubber dryers. Warm water increases efficiency. Works well also with hard and salt water. The product has been awarded the Nordic Ecolabel and it is perfectly suited for persons with allergies.
The product is available in the following sizes:
5 l concentrate can (Art. No. 41013). Carton: 3 x 5 l.
200 l concentrate barrel (Art. No. 41019). Carton: 2 x 200 l.