SOLUTIONS FOR A SAFE AND SOUND WORKING ENVIRONMENT.
About Plum
WORKING CLOSELY WITH DERMATOLOGISTS, SAFETY ORGANISATIONS AND ADVISORY EXPERTS THROUGHOUT THE YEARS WE HAVE BEEN DEVELOPING PRODUCTS, STRIKING A FINE BALANCE BETWEEN THE SKIN'S NEEDS FOR MILD RAW MATERIALS AND EFFICACY CONSIDERATIONS.
About us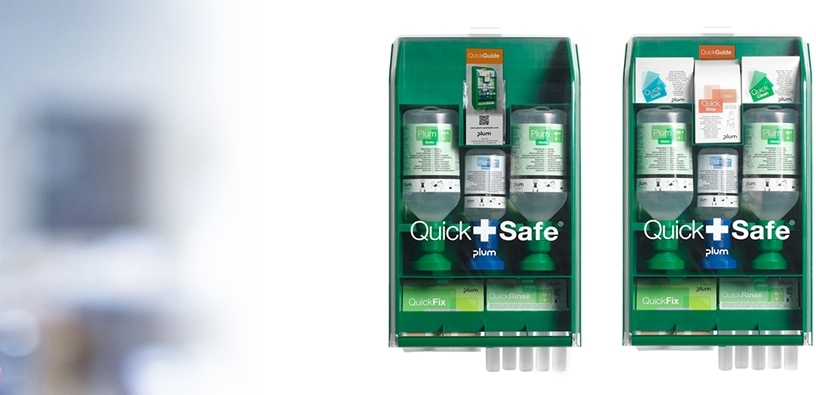 QuickSafe gives you quick, easy and safe first aid
With QuickSafe you gather the most important first aid products in one place and position the solution close to where the products are to be used. The station does not take up much more room than an A3 sheet of paper, so you can place it exactly where it is needed.
Learn more
SUBSCRIBE TO OUR NEWSLETTER
& find out about our latest developments and special offers!