Tool cleansing wipes
PlumWipes products can save you time where water is not available. The polypropylene infused wipes can absorb a lot of dirt. Their strong dirt-holding properties mean that they can be used repeatedly. They can even be used to clean various tools and instruments after cleaning your hands.
---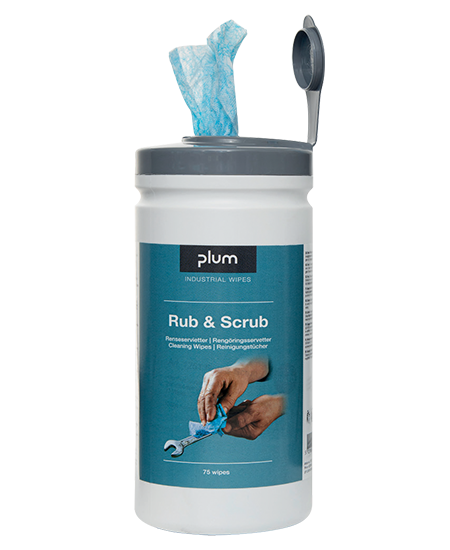 Plum Industrial Wipes Rub&Scrub
Skin-friendly, industrial surface and tool cleaning wipes with abrasive. Rub & Scrub is an abrasive, perfume free wipe that provides a friction effect with strong polypropylene (Tritex) fibers woven into it. Effectively removes oil, grease, wax and other stick dirt from tools, utensils, wires and various surfaces without the use of water. Thick and durable cloth, excellent for removing the most stubborn dirt. The back of the cleaning cloth is smooth and soft, suitable for general wiping and cleaning.
The product is available in the following sizes:
75 pieces (Art. No. 5272). Carton: 6 x 75 pcs