Limescale and rust removers
Anti-allergenic, environmentally friendly detergents specially developed for small household appliances. For regular cleaning of coffee machines, household dishwashers and washing machines, etc.
---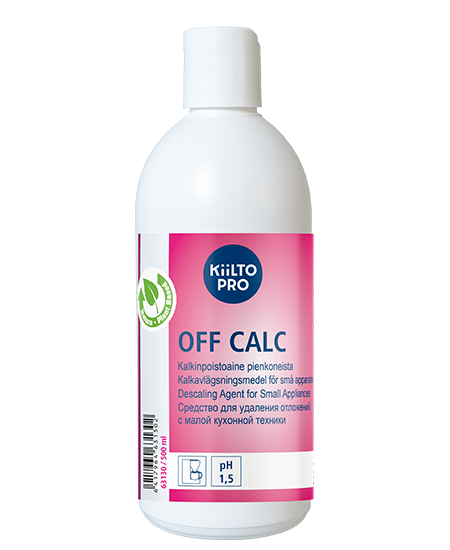 Kiilto Off Calc
Effectively softens and removes limestone deposits that could interfere with the functioning of the appliance. Safe to the user and materials. Being liquid, it is easy to dose and use. For removing limestone and rust deposits from small appliances. E.g. coffeemakers and domestic dishwashers and washing machines.
Kiilto Off Calc is part of KiiltoClean's Natura product family. They are made of plant-based raw materials that are renewable, biodegradable and responsibly produced. Kiilto Natura is a step towards future detergents!
The product is available in the following sizes:
500 ml bottle (art. no. 63130). Carton: 6 x 500 ml