Surface cleansing wipes
Take a wipe from the pack, wipe the surface to be cleaned and throw it away. It's that simple. And all the while, you can be sure you've used the right amount of disinfectant or cleaner. With a range of WipeClean products to choose from, there's a wipe to suit every need. They can be used to clean almost any work tool or surface. They also help prevent the spread of infection – easily, quickly and safely.
---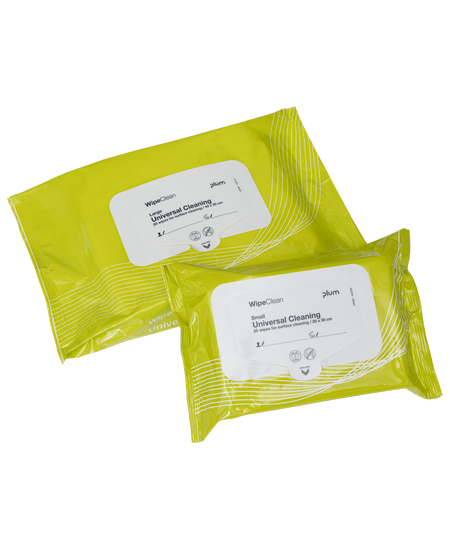 WipeClean Universal cleaning wipes
Disposable wipes for water-resistant surface cleaning. Recommended for hospitals, clinics, nursing homes, sanitary spaces, daycare centers, dental clinics and other health care facilities, as well as for keeping vehicles (car, train, plane) and offices clean.
The product is available in the following sizes:
Small (art. no. 5231): 25 pcs 20 x 30 cm wipes. Carton: 20 x 25 pcs
Large (art. no. 5232): 20 pcs 43 x 30 cm wipes. Carton: 12 x 20 pcs